THCBC Faculty Artists 
Ricky Pringle
Began playing the double bass at age 14 as a product of the Prince William County Public Schools in Northern Virginia. Mr. Pringle began his teaching career in the Houston, Texas area at York Junior High School in the Conroe Independent School District. Mr. Pringle relocated to Austin, Texas in 2001, where he is currently the orchestra director at McCallum High School.
Under Mr. Pringle's direction, the McCallum Orchestra has consistently earned University Interscholastic Sweepstakes (top rating) awards. The McCallum High School Orchestra has performed several times in New York's Carnegie Hall. The McCallum Orchestra has also grown from 40 members to over 200 members. Mr. Pringle maintains a private studio of double bass students and continues to perform as a double bassist throughout Central Texas with many groups including the Temple Symphony, the Round Rock Symphony Orchestra and the Symphony of the Hills. He has also been the guest clinician/conductor for several All Region honor Orchestras through out the state of Texas and was featured in the major strings periodical, Strad Magazine.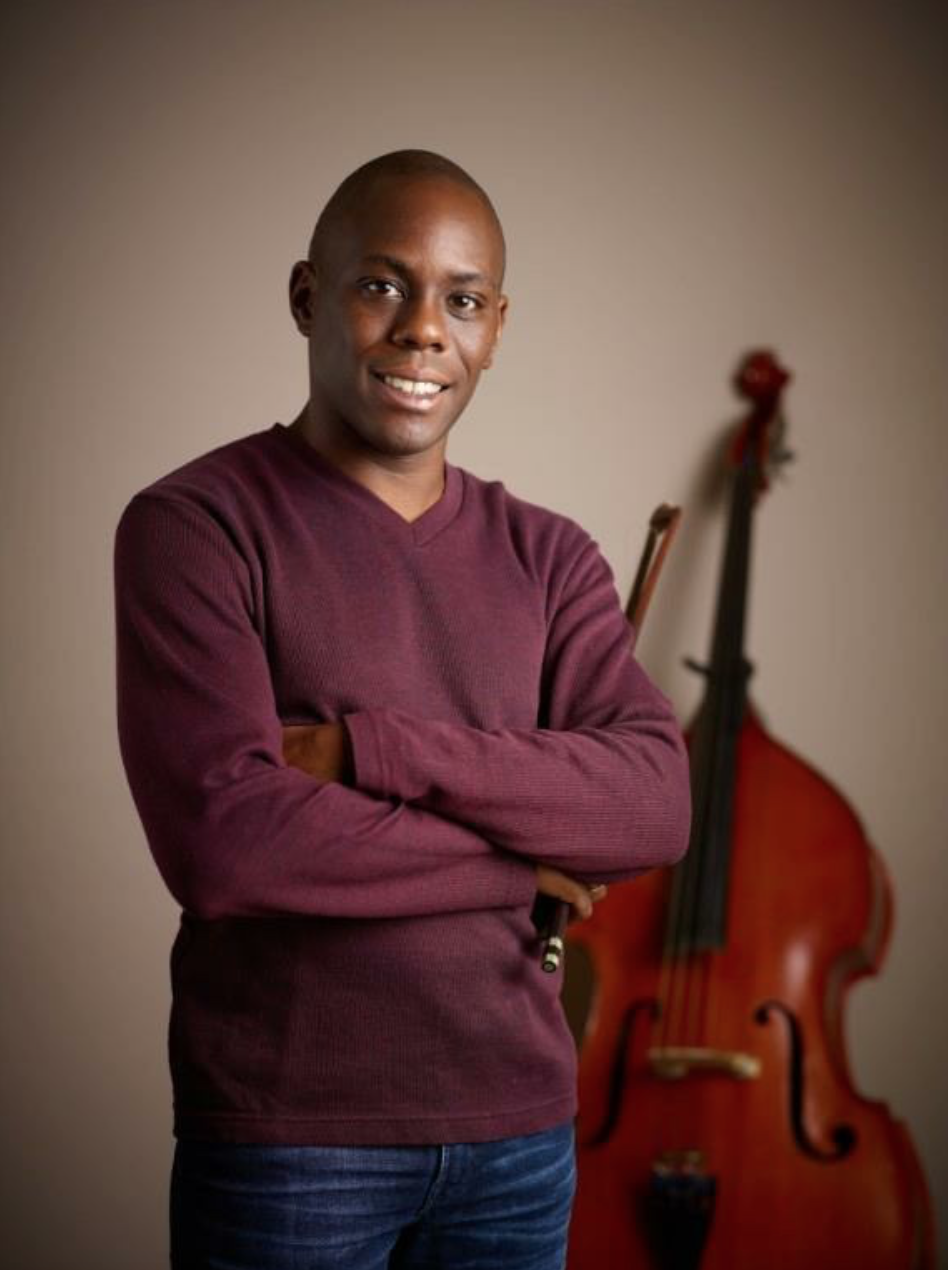 Dr. Jessica Valls
A versatile performer of many genres, double bassist Dr. Jessica Gilliam-Valls can be heard playing all over Central Texas and throughout the United States in orchestral settings, chamber music groups, tango bands, choral ensembles, recording sessions, and in unique solo venues.


A faculty member at Southwestern University, Huston Tillotson University and most recently, the Austin Community College, she is the founder and director of The Austin Bass Workshop, now in it's fifth year. Her formal studies include Juilliard, Oberlin, The Manhattan School of Music, and the University of Texas at Austin, where she completed her Doctorate in 2010.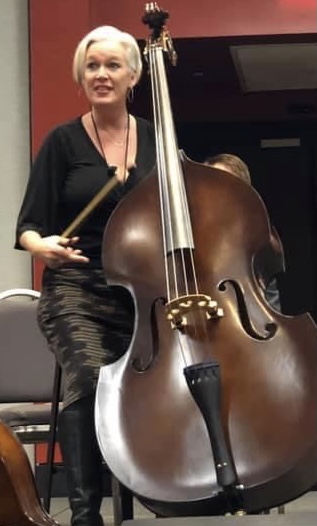 Bassist, Educator, native Texan. Mr. Fahlund, was born and raised in Austin, Texas. He started playing double bass in 1982 at the age of seven as a student in the University of Texas String Project. Mr. Fahlund relocated to San Antonio after marrying his amazing wife in 2020, and is excited to call the Alamo City his new home.
Mr. Fahlund regularly performs with such groups as The Austin Symphony Orchestra, SA Harmone, Mid-Texas Symphony Orchestra, Corpus Christi Symphony Orchestra, Waco Symphony Orchestra and Austin Opera. He can also be found playing both string bass and electric bass in the pit orchestras of Zachary Scott Theatre, Austin Playhouse and Zilker Theatre Productions. Mr. Fahlund is a proud alumnus of The University of Texas at Austin, where he was privileged to study Lower Strings with both Dr. David Neubert and Mrs. Phyllis Young. In his almost thirty plus years as a professional musician, Mr. Fahlund has had the pleasure of sharing the stage with such artists as Itzhak Perlman, Yo-Yo Ma, Joshua Bell, Hilary Hahn, Andrea Bocelli, Barbara Conrad, Bobby McFerrin, The Celtic Women, Diana Krall, Elvis Costello, Lyle Lovett, and Willie Nelson.
Mr. Fahlund is also quite proud of the fact he is celebrating almost thirty years as a music educator. He has had the privilege of working with numerous young musicians in primary and secondary schools as well as at the collegiate and semi-professional levels. He has been a featured lecturer at the Texas Music Educators Association, Texas Orchestra Directors Association and International Society of Bassists conventions. Helping young musicians find their voice is a privilege that he does not take lightly.
Music like no other art form truly is nourishment for one's soul. Music helps us celebrate the good times and comforts us during the bad times.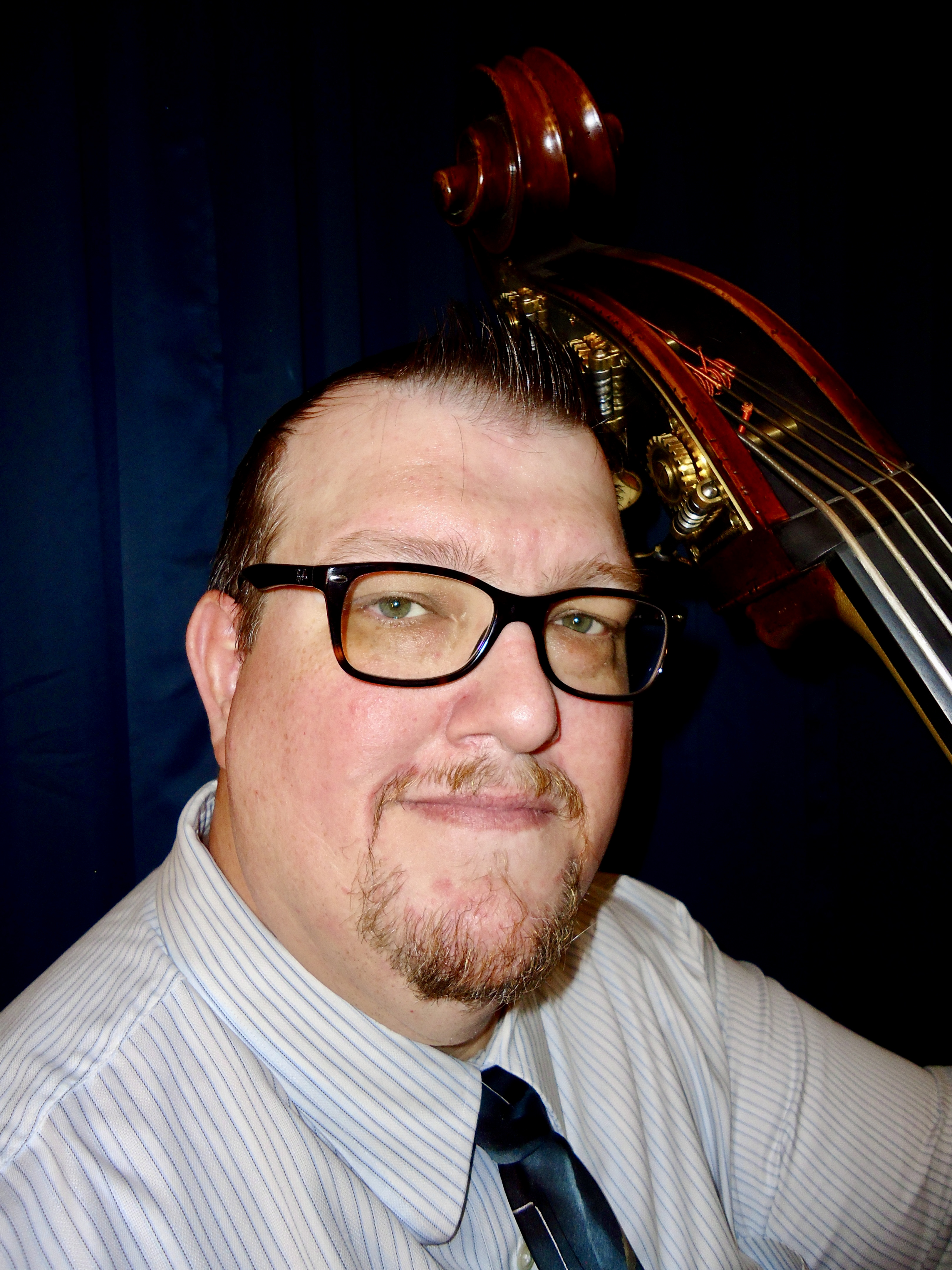 Served as the Director of Orchestras at Lake Travis High School in the Lake Travis ISD since 1996 and has served as a conductor with the Austin Youth Orchestras since 2003. She is currently conducting the Philharmonic with AYO. Ms. Macias has served as Region 26 Division Chair and organizer for the Texas Music Educators Association (TMEA) High School Region Orchestra. Since 2002, she has served as a faculty member of the Texas State University Strings Camp in San Marcos, Texas.
A graduate of Southwest Texas State University with a degree in Music Education, she has studied Double Bass with Yuan Lu, David Neubert, and Howard Hudiburg. Ms. Macias has participated in master classes with Gary Karr and attended the Northwestern Bass Camp, hosted by Jeff Bradetich. She has performed with the Balcones Orchestra, Mid-Texas Symphony, Abilene Philharmonic, Brazos Valley Symphony and the Temple Symphony Orchestra. She enjoys playing the double bass in musical productions and has performed in several popular shows around Austin and is a member of the orchestra for the Gilbert and Sullivan Society of Austin summer musical productions.
Ms. Macias is an active freelance bassist who has been a member of two Salsa bands and a Western Swing band. In 1997, she attended the Texas Music Camp, hosted by Johnny Gimble, and fell in love with Texas old time fiddling and Western Swing music. In 2000, Ms. Macias formed the Lake Travis Fiddlers, a group of talented middle school and high school students who perform old time fiddle tunes and Western Swing music at various functions. In 2015, she and the LT Fiddlers were invited to present a clinic "Outside the Concert Hall: Unique Performance Opportunities at the Midwest Clinic in Chicago, Illinois.
Ms. Macias is affiliated with TMEA, Texas Orchestra Directors Association (TODA), Texas Music Adjudicators Association (TMAA), and Mu Omicron. In addition to her work with public schools, Ms. Macias maintains a private double bass studio.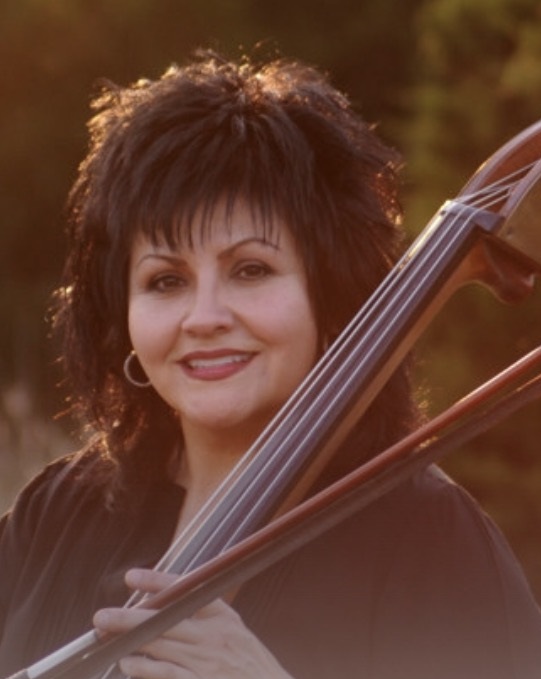 Johnny Hamil
Loves to teach and play music. He maintains a private studio of both Double & Electric bassists in the Kansas City area. His main focus is teaching young bassists (ages 3 and up) which was inspired and guided by the ground breaking pedagogue George Vance. He is author of the self published book jamming on the bass which is a sequential method of teaching improvisation/ composition in all styles of music that unlocks the creativity of the student. This book goes along with the George Vance progressive repertoire books and is designed to help the double of both electric and upright players. Many of his students go on to be comfortable performing in Orchestras, Jazz bands, and Rock groups.
John graduated from Kansas University with a Bachelors of Music Education. He has studied Double Bass with Misha Krutz (K.C. Symphony), Lawrence Rice (Salt Lake Symphony) & FranÁ§ois Rabbath (Paris, France).
He is also founder and administrator to the Kansas City Bass Workshop (kcbassworkshop.com), a week-long intensive double bass festival now in its sixth year. Johnny Hamil Bass studio news and contacts for lessons.
https://www.facebook.com/JohnnyHamilBassStudio/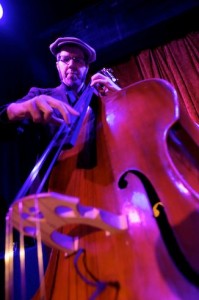 Andrew Potter
Started playing music in 4th grade, when he saw a drum set at a music store and was unstoppable in his pursuit to learn to play music. After two years of 'percussion' he switched to the double bass and started in the public-school music program in suburban Milwaukee. After attending Interlochen Arts Camp for three summers, Mr. Potter went to study at Michigan State University, where he earned degrees in both Music Education and Music Performance.
After graduating college in 2010, Mr. Potter moved to Austin to start teaching at LBJ/LASA High School, where he grew the orchestra program from 54 students to over 120. While at LBJ, all of his orchestras consistently earned 'Sweepstakes' awards from UIL competitions, and in 2012 won a national competition at Carnegie Hall in New York City. He frequently judges UIL and TMEA events and has been a guest clinician throughout Central Texas. This is Mr. Potter's 5th year at Westlake High School.


Mr. Potter is also a freelance double bass player and maintains a studio of private students. When not teaching or performing, Mr. Potter spends time riding his bike and raising chickens.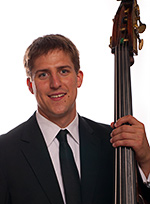 Jonathan Rouse
Hails from Atlanta, Georgia, where at age seventeen he was accepted into the Atlanta Symphony Youth Orchestra and began studying bass with the late Ralph Jones. In 2004 he went on to study at the Manhattan School of Music under the tutelage of Tim Cobb, principal bassist of the New York Philharmonic and the Metropolitan Opera. This was followed by graduate studies at The Juilliard School, studying bass with Al Laszlo. In 2009, while still a student, Jonathan won a section position with L'Orchestre Symphonique de Quebecin Quebec City, Canada. Two years later, in 2011, Jonathan returned to the south after seven years away to sub with the Atlanta Symphony Orchestra. His time in the southeast awarded him many orchestral positions, including assistant principal bass of the South Carolina Philharmonic, the Augusta Symphony and the Winston-Salem Symphony, as well as section bassist with Charleston and Greenville Symphony Orchestras. He also performed with the Chattanooga Symphony, the Charlotte Symphony and Atlanta Opera. Other orchestras he has performed with include the Fort Worth Symphony and the Louisiana Philharmonic.
Jonathan's intensive and diverse career has taken him to Germany, Switzerland, Italy, Spain, China, Armenia, Russia, Lithuania, Canada and the Bahamas and has allowed him to play under the baton of the world's most pre-emanate conductors, including Valery Gergiev, Kurt Masur, Robert Spano, Christoph Eschenbach, Paavo Järvi, Charles Dutoit, Alan Gilbert, Franz Welser-Möst and Gianandrea Noseda. He has performed with the Schleswig-Holstein Festival Orchestra in Germany, as well as the
Verbier Festival Orchestra in Switzerland. Jonathan has been Principal Bass of the Austin Symphony Orchestra since 2016 and Assistant Principal Bass of the Austin Opera since 2018. He currently resides in Austin, Texas with his beautiful girlfriend and their four hilarious dogs.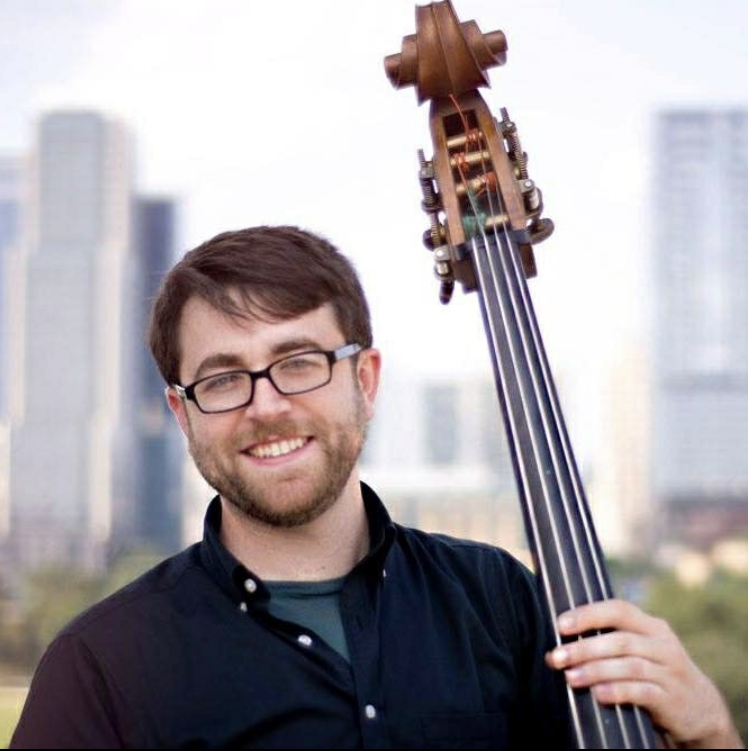 Dr. Utah Hamrick
A jazz educator who holds a BME and MM in Performance from Central Michigan University and a DMA in Jazz Performance from the University of Texas. He is the Director of Jazz Studies at Texas State University, where he conducts the Jazz Ensemble and Jazz Lab Band, as well as teaching jazz bass, history, and pedagogy. Under his direction the band has performed with jazz greats James Morrison, Conrad Herwig, Joel Frahm, Steve Houghton, and John Riley, and has been invited to perform at the TMEA conference and PASIC.
For the last eight years Utah has been performing with composer Graham Reynolds, including with Golden Arm Trio, the Austin Ballet, Forklift Danceworks and on the motion picture soundtracks for Bernie and All is Bright. He has also performed with jazz luminaries such as Houston Person, Byron Stripling, Larry Ham, Bill Watrous, and Tommy Igoe, and with Willie Nelson for the opening of the ACL Live Moody Theater. He can also be heard on the JazzBonez 2014 release Watch it! on Summit records and the animated short The OceanMaker.
Ray Fisher
Born in Gladewater, Texas and grew up in Baytown, Texas is a bassists of many talents. Ray received his B.A. in Mathematics in 1972 and his J.D. in 1977 from the University of Texas at Austin, and after 40 years has recently retired from his law practice.

Ray has studied double bass with such notable bass teachers as Keith Robinson, Stuart Sankey, Steven Zlomke, and David Neubert.

He performs in many musical genres including: symphonic, opera, ballet, chamber, musical theatre, jazz, bluegrass, klezmer, and country/Americana. He is a member of the Four Fights Per Pint bluegrass band, the Yiddish Cowboys and Los Klezmeros klezmer bands, and A Fifth of a Fifth jazz band.

He is principal bass and personnel manager of the Mid-Texas Symphony, and he performs regularly with other orchestras throughout central and south Texas.

He teaches double bass and electric bass guitar in his home studio and in schools.